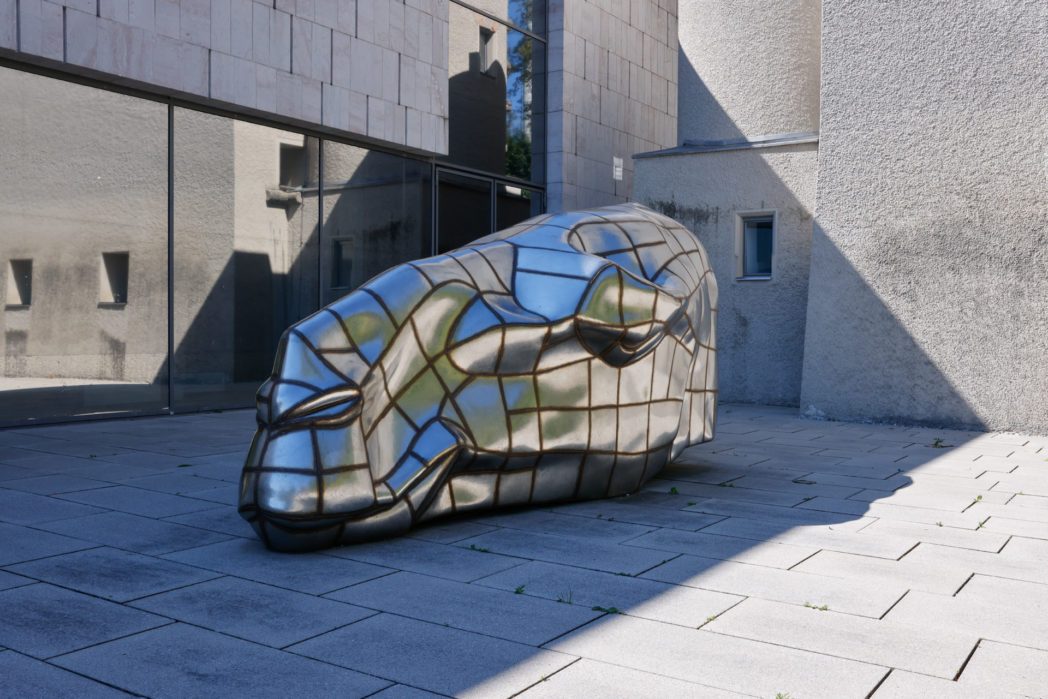 Tradition and modernity
Salzburg has a thriving creative scene, fuelled by a dynamic and diverse creative industry that covers many different fields, ranging from architecture, to advertising, through to software and games development. Advertising is one of the biggest industries in Salzburg, making up 30 % of the economy. Digital agencies, design studios and media companies, including ones within the Red Bull Media House cluster, are located in Salzburg, as are many dynamic start-ups, all of which appreciate the advantages of Salzburg's business ecosystem and excellent educational landscape.
Film industry in Salzburg
When it comes to choosing a location for image videos, documentaries or genre films, Salzburg is a real favourite among film-makers. Rich in flora and fauna, history and modernity, architecture and culture – and with an ideal infrastructure – it gives creatives an endless array of options for their film projects. Snow-capped mountains, glacial lakes, gorges, green hills, forests, caves, castles, historic old towns, sprawling fields, waterfalls, lidos, modern architecture and ancient farms provide countless backdrops for film productions of all kinds, and are just some of the things that make Salzburg so successful as a film location. Best of all, they can all be found within a small and compact geographical area.
The film industry has grown enormously in recent years: 6 % of all companies in Salzburg and 19 % of all employees are now active in Austria's film and TV industry, which also makes up 52 % of revenues and earnings. The funding for commercial film projects offered by the State of Salzburg gives the industry an additional boost: since it was introduced in the early 2000s, it has created more than € 40 million in added value.
Music meets technology
Salzburg not only looks lovely. Salzburg also sounds lovely. Because music is everywhere. From Mozart and other great masters of classical music, to the active jazz scene and band culture, to traditional folk music, Salzburg's music scene is rich and diverse. The Karajan Institute was founded to continue the connection between innovation and music that conductor Herbert von Karajan stood for. Today, the institute organises the 'Classical Music Hack Day' and the 'Kajaran Music Tech Conference', both of which show how digitalisation and culture can stimulate one another.
Contemporary art and culture
In addition to history, tradition and breathtaking countryside, Salzburg also has a thriving contemporary art and cultural scene. One of the main events in this category is 'Schmiede', a media art festival that attracts artists and innovators to Hallein's Perner Island every year under the heading 'Playground of Ideas'.
The International Summer Academy of Fine Arts, founded by Oskar Kokoschka, is also famous far beyond the borders of Salzburg. Each season, around 300 students, artists and art lovers from all over the world attend the courses at Hohensalzburg Fortress and the Untersberg quarry in Fürstenbrunn to learn about current theory and practice in the field of art production.
Salzburg also has a lively dance scene. From experimental dance at the Salzburg Experimental Academy of Dance (SEAD), to breakdance and hip hop at the 'Flavourama Streetdance Battle' and 'Circle Industry', through to other dance battle events organised by Red Bull – Salzburg has lots to offer for dance enthusiasts.
Education
When it comes to technology and creativity, Salzburg University of Applied Sciences is the first port of call: Design, Media and Art, MultiMediaArt, Design & Product Management and MultiMediaTechnology are but a few of the many courses that is offers.
However, creativity is also fostered before higher education, with specialist subjects at schools and colleges. These include general education and technical schools such as HTL Salzburg (graphic design, media and interaction design), HTL Hallein (art and design), HTBLA Annahof (communication and media design) and Modeschule Hallein (fashion).
At international level, one of the most acclaimed institutions is the Mozarteum University, which offers over 40 courses in the fields of music, performing arts and fine arts, including teacher training programmes. Around 1,700 young artists from all over the world attend the Mozarteum to study instrumental subjects, musicology, composition, direction, conducting, singing, music theatre, acting and stage design, or to train as teachers in the areas of music, dance, art or crafts. On many projects, modern and digital technologies are also incorporated.