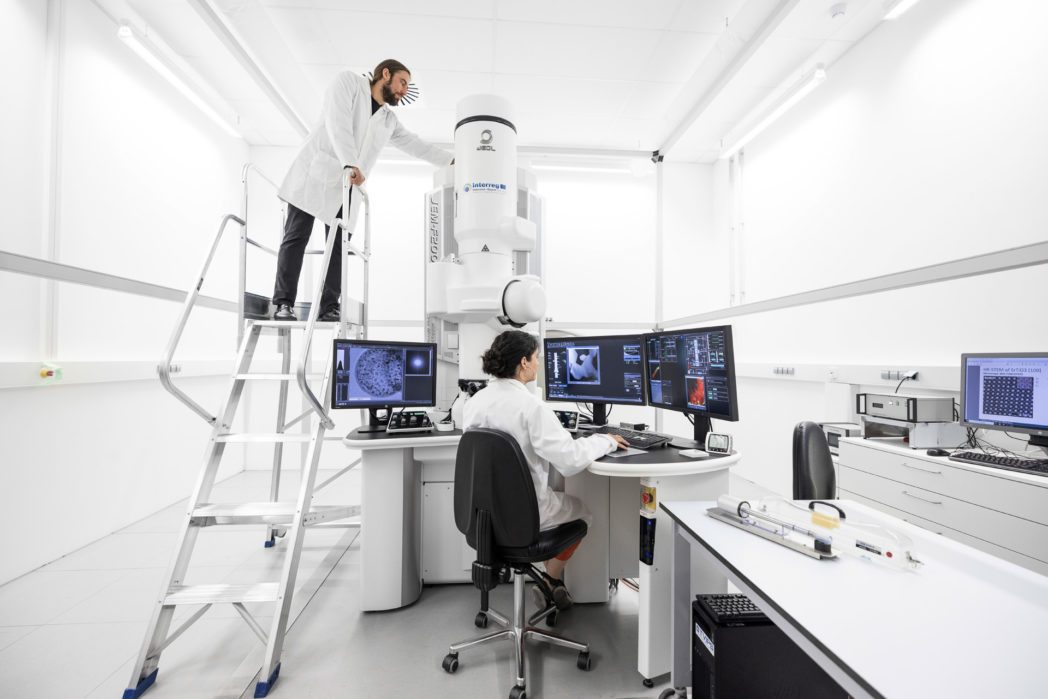 Funding advice – WISS and more
The aim of Science and Innovation Strategy Salzburg (WISS) is to promote research and technology transfer. The associated service centre, which advises companies on WISS funding and provides implementation support, is based at Innovation Salzburg. Funding for useful research is also available at federal and EU levels. We advise and support researchers with all aspects of their projects – from development, to optimum funding, through to successful implementation.
Finding collaboration partners
Are you looking for regional, national or international partners from the field of research or business? We'll gladly help you with networking and put you in touch with the right people. With our national and international networks and contacts, and our access to databases and information platforms, we build bridges to get exciting new collaborations off the ground and facilitate technology transfer.
Intellectual property & incorporation
Whether you're looking to protect your invention, commercially exploit research findings, or create a new company or university spin-off, we'll be happy to advise you on intellectual property rights in an initial consultation. Our extensive expertise is available to you at all stages of the business life cycle, from the development of business plans through to market entry.
Salzburg as a business and research location
Salzburg has a lot to offer in terms of business, research and innovation. We make national and international players aware of Salzburg's many benefits and qualities as a business and research location. Our communications team shines the spotlight on Salzburg from a professional angle and highlights its diverse activities in areas such as life sciences, green innovation and the creative industries.