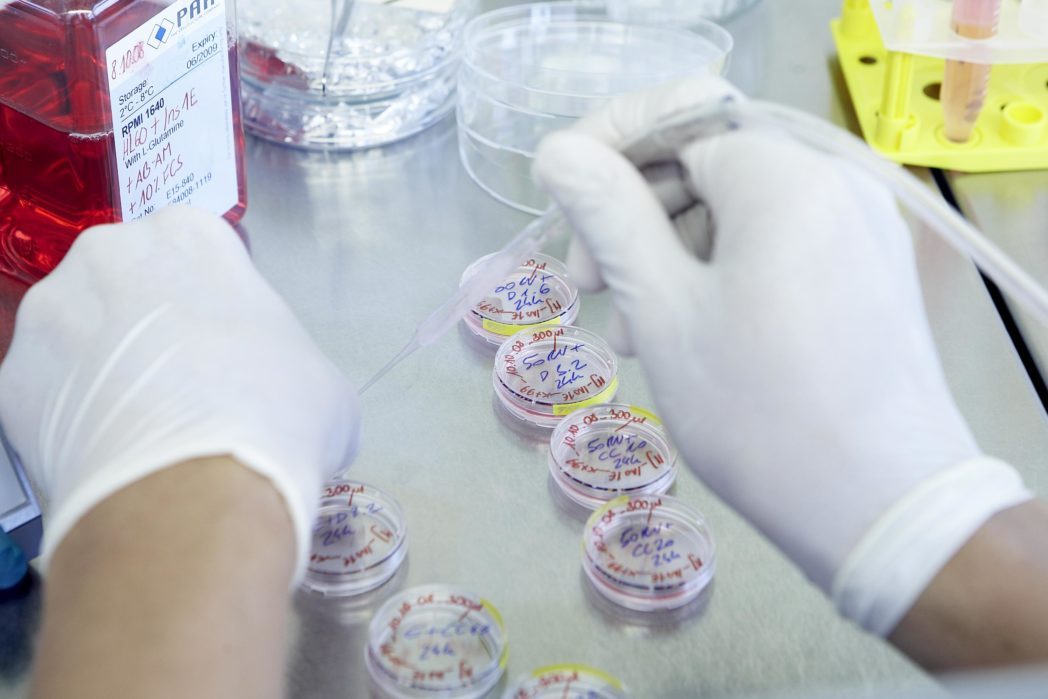 Significant amounts have been invested in expanding the life sciences sector in recent decades, and Salzburg has consequently evolved into an internationally renowned research location. We owe this to institutions, such as the private Paracelsus Medical University (PMU) and its university hospital at Landeskrankenhaus Salzburg, the Paris Lodron University of Salzburg and Salzburg University of Applied Sciences, and the excellent cooperation between these institutions.
With the Cancer Cluster and BioMedCenter, Salzburg is also a centre for cancer research. Their renowned research excellence reflects Salzburg's qualities as a life sciences location. Salzburg combines a high level of expertise with excellent training and research opportunities and collaboration between experts from different institutions. Be it development of new tissue, or stopping dementia processes in the brain – in Salzburg, extensive research is also being conducted in regenerative medicine, especially in the fields of cell therapy and wound healing, among others for the treatment of epidermolysis bullosa, the so-called 'butterfly disease'. Excellent results are also being achieved in Salzburg in the field of vesicle research. It works closely with the pharmaceutical industry on messenger substances used to fight diseases.
At the same time, digital solutions are also seen as important vehicles for improving health, which is why several institutions in Salzburg are conducting research in the field of digital health. One of these is the Ludwig Boltzmann Institute for Digital Health and Prevention, which aims to use digital technologies to help cardiovascular patients make lifestyle changes.
The small but extremely innovative Institute of Ecomedicine at PMU Salzburg is conducting research into how
people's health is affected by their environment. This extends from real environments, such as healthcare facilities or constructed environments, through to virtual reality scenarios.
Supporting institutions
Clinical Research Center Salzburg
From putting research staff and experts in touch with each other, to drawing up contracts and issuing invoices – it provides a comprehensive service for industry clients as well as academic researchers wanting to conduct a clinical trial in Salzburg. This also includes training and courses for research staff and clinical researchers.
GMP Laboratory
Salzburg is an international leader in the pharmaceutical production of new, cell-based therapies. Thanks to clean-room technology and GMP (good manufacturing practice), scientists in Salzburg are able to produce substances from stem cells, for example, in such good quality that they can be tested on humans. Many projects in the field of regenerative medicine have only been possible due to this combination of clean room and GMP processes.