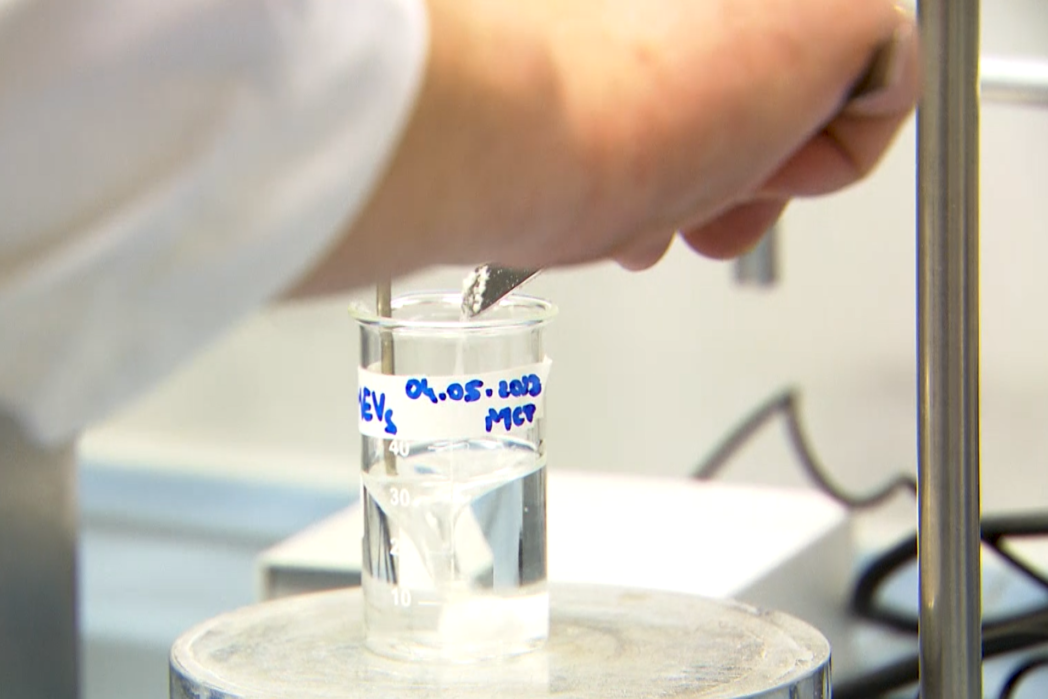 Many associate Salzburg with World Heritage, Mozart, high culture, tourism, sports, and nature. Admittedly, the mentioned aspects are truly impressive. But Salzburg is so much more: Did you know that this small federal state has developed into a hotspot for research, technology, and innovation in recent years? In Salzburg, world market leaders coexist with hidden champions. Start-ups find fertile ground here, thrive, and are later sold for millions. Even companies from Silicon Valley have settled here because of the enormous potential for knowledge. Salzburg is also at the forefront of cancer research on an international level.
Innovation as a Driver of Growth
Salzburg relies on research and innovation as the foundation for the future. This pays off, as Salzburg's economy is doing well – it ranks among the top 20 regions in Europe. It is also at the top of the per capita gross domestic product nationwide, with approximately 28 percent of economic growth coming from innovation, as Walter Haas knows.
The ORF program presents some of these growth drivers – all well-known Salzburg companies and research institutions, as well as the individuals behind them. They provide insights into why the small economic location of Salzburg has several advantages. Among those featured are:
Nicole Meisner-Kober from the Paris Lodron University of Salzburg:
The renowned researcher switched to the University of Salzburg after almost 20 years in the global pharmaceutical industry. Here, she leads a successful project (EV-TT) in the field of drug research and development. "I was convinced by the concept of intelligent specialization – to create critical mass at a small location and focus on a few topics where one conducts excellent research with sufficient resources to be internationally competitive," says Nicole Meisner-Kober.
Dominik Engel, CEO of FH Salzburg:
FH Salzburg is in constant exchange with practical applications. "Business partners come to us with very specific questions, which we then work on and research at the cutting edge of knowledge and technology," says Dominik Engel.
Stefan Huber, Head of the Josef Ressel Center for Intelligent and Secure Industrial Automation at FH Salzburg:
The northern part of the federal state is home to many industrial companies. The field of industrial automation, in particular, is highly competitive. The Josef Ressel Center for Intelligent and Secure Industrial Automation researches the fundamentals for digital assistants for industrial machines, making the machines more autonomous through artificial intelligence. This is intended to support and relieve the people operating the machines. Especially in this research field, collaboration with companies is essential. Therefore, cooperation partners from the business world include Copa-Data, B&R Industrial Automation, and TMK (SIGMATEK).
Clemens Brunner and Fabian Knirsch from sproof:
This start-up emerged from FH Salzburg. Sproof has developed a signature tool that allows for easy and legally binding digital signatures. "We engaged in research on the topic, both pursuing our doctoral studies in privacy and security areas, and, in the broadest sense, in digital signing. That's how the idea for our start-up came about," says Fabian Knirsch. Today, the five-year-old young company from Puch has 20 employees. They have also secured significant investments. However, they intentionally maintain their proximity to FH Salzburg, as Clemens Brunner explains: "We deliberately chose our location in the Wissenspark Urstein right next to the University of Applied Sciences to have short distances to potential new employees."
Martin Klässner from be.ENERGISED (part of ChargePoint, formerly known as has.to.be.):
The company from Radstadt produces billing software for electric vehicle charging stations. Within a very short time, they managed to become a world market leader, attract a US corporation, and sell the start-up for 250 million euros. This is the highest amount ever paid for a start-up in Austria.
Marianne Kusejko from SIGMATEK:
The world market leader started in 1988 in a garage with a used soldering machine. Years later, the company revolutionized industrial automation. "Back then, it was a few young people who had the vision and courage to start their own business," says Managing Director Marianne Kusejko about the founding time. Today, the company develops and produces hardware and software for large industrial machines worldwide.
Josef Atzler, Felix Spira, and Verena Fischer from Molecular Devices:
The company is one of the world's leading providers of bioanalytical high-performance systems, software, and consumables for life science research as well as pharmaceutical and biotherapeutic development. In October 2022, the Organoid Innovation Center was opened, where the latest methods of 3D biology are used to work and research on laboratory-grown mini-organs. "We work with drugs in the brain medicine, cancer medicine, but also in digestion. So far, all of this has been done with mice and old cancer cell lines that have nothing to do with the current disease or affected organ," says Managing Director Josef Atzler. This opens up great opportunities for drug research as it could render animal testing obsolete.
These examples are just a few of many that demonstrate that Salzburg is an optimal location for realizing ideas. Find out more about the business location Salzburg!