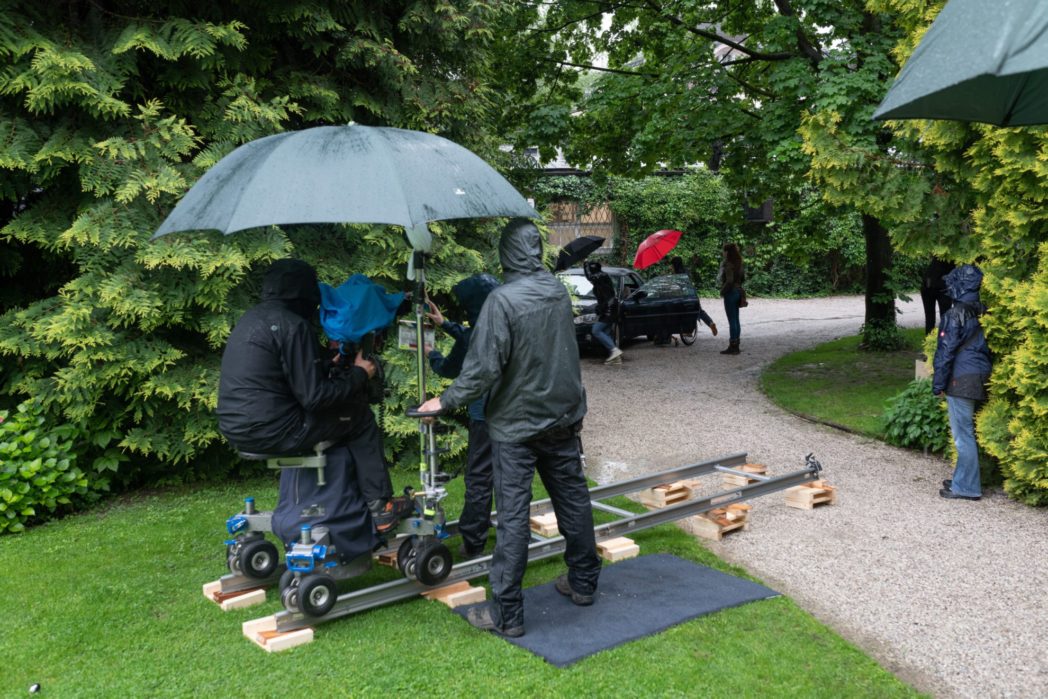 In Arenbergstraße, in the city of Salzburg, the silver catering truck shines, announcing the well-deserved lunch break for the film crew. Filming is underway again in Salzburg, specifically the sixth episode, 'Swan Song for a Dead Conductor,' of the successful TV crime series 'Die Toten von Salzburg,' a Satel Film production in co-production with ORF and ZDF. From the beginning, the production has been supported by the Austrian Television Fund, the state of Salzburg, and the city of Salzburg, with film locations supported by Innovation Salzburg GmbH.
"Die Toten von Salzburg" and the snowball effect

Up to 952,000 viewers watched the episode "Mordwasser" of the TV crime films in March on ORF 2, and the creators are confident that they can achieve these sensational ratings for the next episodes as well. The award-winning production, which won the Romy, continues to rely on the proven actors, including Fanny Krausz, Michael Fitz, and Erwin Steinhauer in the lead roles. Director Erhard Riedlsperger believes in the zeitgeist of his films and the filming location of Salzburg. "The big films, Sound of Music and all the others, are a thing of the past. When we started filming six years ago, there was no TV movie, no TV series that took place in Salzburg. I wanted to change that. As a Salzburg native, I had never filmed in Salzburg before. That's why we wanted to try it and came up with a story that appealed to ZDF and ORF. Now suddenly, a lot of filmmakers are filming in Salzburg," says Riedlsperger, referring to the snowball effect. He is pleased that his production has set the ball rolling.
According to the director, film subsidies are essential for films and series to be created in a particular location. "Subsidies are extremely important. Sometimes, they are the crucial ten percent of why a project happens or why it doesn't. And even a small subsidy and good service from Innovation Salzburg can achieve a lot," says Riedlsperger. Filmmakers can not only apply for subsidies from Innovation Salzburg but also receive support in all other aspects of production.
You might also be interested in