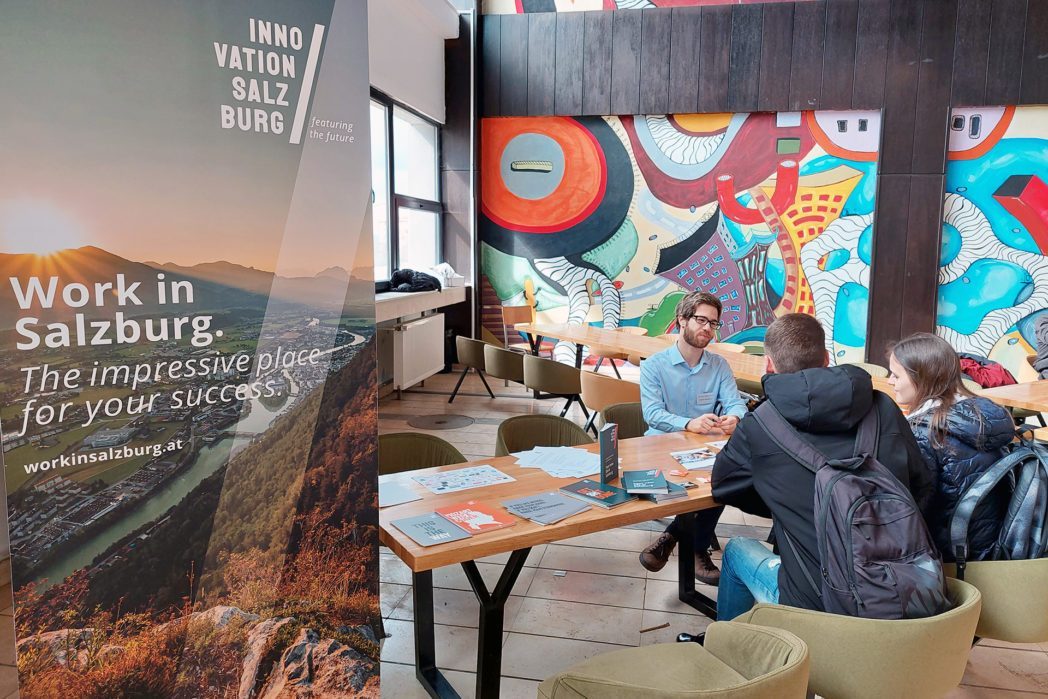 The shortage of skilled workers poses significant challenges for companies and our economic location. This is further exacerbated by demographic changes and a rapidly growing international competition for talented individuals. The IT industry, in particular, has experienced a worsening shortage of personnel. In Salzburg, efforts are being made on various fronts to address these challenges and to enhance the development of skilled workers, education, and the attractiveness and visibility of Salzburg as a place to work. One important component of these efforts is participating in career fairs both domestically and internationally.
Below you will find the dates of upcoming career fairs. For those marked with an asterisk (*), we still have available spots for you to join us in representing Salzburg and your company.
If you are interested in joining us at any of these events and sharing a booth with us free of charge, please contact us at expat@innovation-salzburg.at. Booth spaces will be allocated on a "first come, first serve" basis.
Das könnte Sie auch interessieren