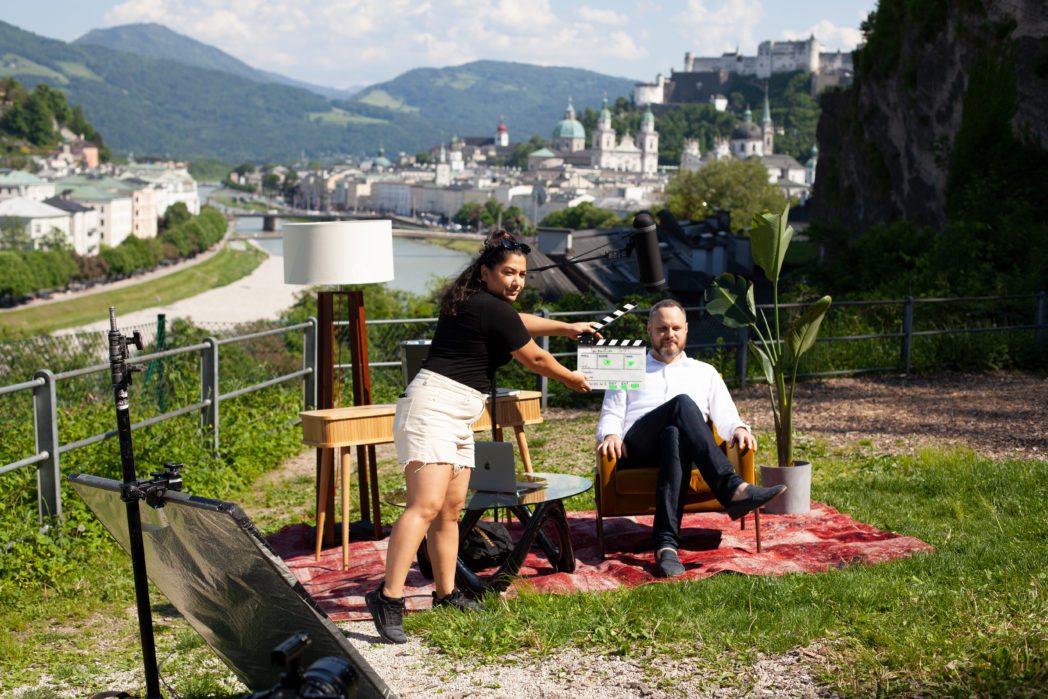 Salzburg is always a good idea. Its geographical location, infrastructure and impeccable image on the national and international stage make Salzburg a hub for business, art and culture. This is the reason so many companies, institutions and experts choose base their subsidiaries and activities in Salzburg. The performance in the quality and variety found in Salzburg is remarkable. Here, doors are always open for uncomplicated networking and opportunities for cross-industry collaboration.
Whether internationally renowned companies, hidden champions that are world market leaders, small innovative businesses or a creative crème de la crème – they can all be found in Salzburg.
The Salzburg Ambassadors know that, too: personalities from business and culture who support the international positioning of Salzburg as a business location. With the Ambassadors programme, the state of Salzburg and Innovation Salzburg hope to present Salzburg's perspective behind the cultural and tourism image more strongly at the international level.
These are the Salzburg Ambassadors
Bettina Ganghofer, CEO of Salzburg Airport
Pamela Knapp, on multiple boards at Lanxess, Saint-Gobain and Signify
Daniel Kusiak, CEO of Intio
Anastassia Lauterbach, on multiple boards at Dun&Bradstreet, easyjet
Pascal Levensohn, head of Dolby Family Ventures, investor in multiple start-ups
Hera Lind, best-selling author
Seda Röder, CEO of Sonophilia and managing partner at The Mindshift
Andreas Spechtler, CEO of Silicon Castles
Venkat Venkateshwaran, CMO of NativeWaves
The Ambassadors live in Salzburg or are active internationally from here. They are all closely connected with the city and the region. Their large international network allows them to carry an image of Salzburg to the world that is associated with technology, science and research, and strong international business.
The Ambassadors programme is a volunteer organisation. In the coming years, the Ambassadors will participate in events, promotional campaigns and networking meetings. When the programme was started, the Ambassadors made videos in which they show us why Salzburg is a good business location and place to live.
This might also interest you