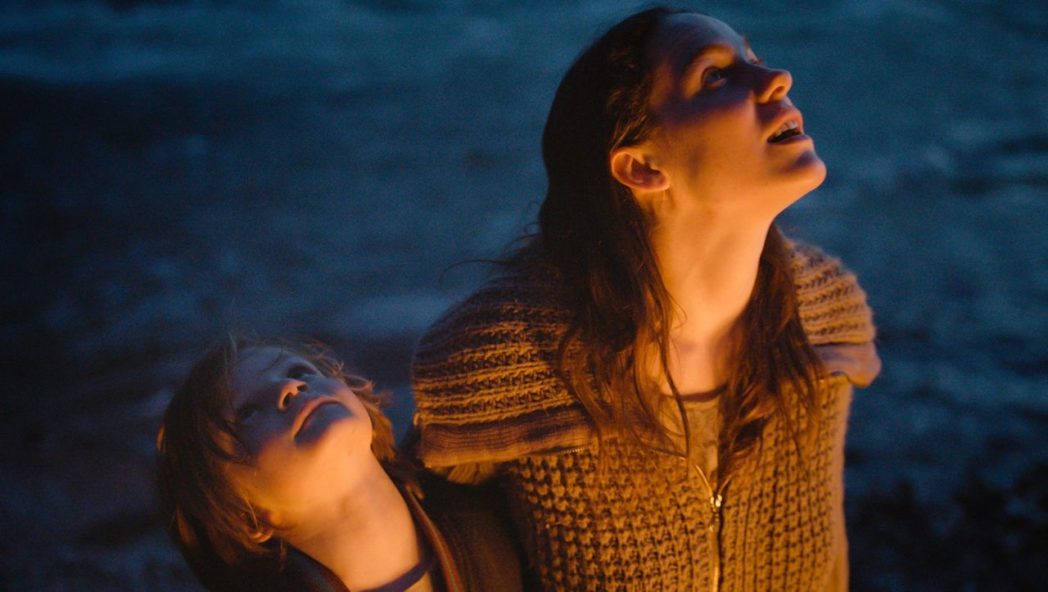 As a Salzburg resident, I find Liefering more inspiring than any trendy district in Vienna. It showcases a different side of the city, offering an honest and unfiltered Salzburg experience, far away from the well-trodden tourist paths. In the film 'Die Beste aller Welten' ('The Best of All Worlds'), we follow the story of a young boy growing up in a drug environment but experiencing a beautiful childhood thanks to his caring mother. It's no wonder that Salzburg-born director Adrian Goiginger identifies himself as a local patriot. In our conversation, he weighs the advantages and disadvantages of the regional funding landscape.
Is Salzburg a flourishing place for film productions?
Salzburg has many advantages for filmmakers, but the main concentration of the Austrian film industry is in Vienna. All other regions have to try to keep up. Salzburg is doing quite well in that regard, especially with its university of applied sciences, which produces exciting graduates. That is a clear advantage. The film location provided by Innovation Salzburg also supports filmmakers before and after production, offering consultations on funding and other concerns. Another clear advantage in recent years has been Servus TV. We are currently working with them again, and they are particularly interested in Salzburg stories, which is fantastic. We hope that a lot more can be created in the future. While Salzburg may have lower film funding compared to Vienna or South Tyrol, it has good support for emerging talent with smaller funding resources. I was able to finance my first production as an 18-year-old through this support. At that age, you're not looking to make a profit but rather to gain work experience.
How important are government funding programs for the domestic film industry?
They are crucial. In Europe as a whole, there would be no film productions without funding. The production standards also depend on the amount and accessibility of the funding. South Tyrol, for example, has a high budget for film funding and also boasts incredibly beautiful scenery. Countries like the Czech Republic and Hungary are currently investing heavily in supporting their film industries. If funding in Salzburg were five times higher tomorrow, we would see even more productions.
Would it be beneficial if more Austrian cinemas showed more Austrian films?
Absolutely! That's essential. There are some cinemas that do show domestic films, but there could be many more! "Das Kino" in Salzburg, for example, sees itself as a cultural institution with a cultural mission. "Die Beste aller Welten" would have faced greater challenges if such institutions didn't exist. I am delighted whenever an Austrian cinema screens an Austrian film, especially in smaller towns where there is only one small cinema. In Salzburg, Vienna, and larger cities, at least there is a better selection.
As a filming location, Salzburg is still highly sought after internationally, right?
Absolutely. Salzburg is a well-known city that everyone is familiar with. Particularly in the United States, "The Sound of Music" was one of the most successful films of the 1960s, and everyone knows it. That's the first association they have. When I attended the American premiere of "Die Beste aller Welten" in Indianapolis, everyone was surprised to learn that there are drugs in beautiful Salzburg (laughs). They envision Salzburg residents dressed in traditional costumes! It's quite amusing. But they also enjoyed seeing a different side of Salzburg. We shouldn't be afraid to show that. It doesn't scare people away, and Salzburg doesn't lose its reputation as a film location because of it. I believe Salzburg will always remain a popular filming destination. For my next film, set in the 1920s in Salzburg, I'm also looking for filming locations in the surrounding area.
How has the search been going so far?
It's been a bit challenging because the Pinzgau region, where the story takes place, has undergone significant changes in the last 100 years. We're working closely with Filmlocation of Innovation Salzburg GmbH to find suitable locations. Together with the cinematographer and production designer, we visit various places, not only in Salzburg but also in South Tyrol and Germany.
With your feature film "Die Beste aller Welten," you achieved worldwide success, yet your production company, 2010 Entertainment, is still based in Salzburg. Is there enough inspiration for you here?
Absolutely. I'm not someone who needs to live in a big city. Even though many people approach me and ask why I don't move to Vienna, there's a reason why I still live in Salzburg. I grew up in Liefering, and I feel more comfortable there. It's more authentic to me than any trendy district in Vienna. I'm also a passionate athlete and enjoy being in the mountains, both in summer and winter. Whether it's cycling, skiing, or swimming, I can do it all in Salzburg.
This might also interest you