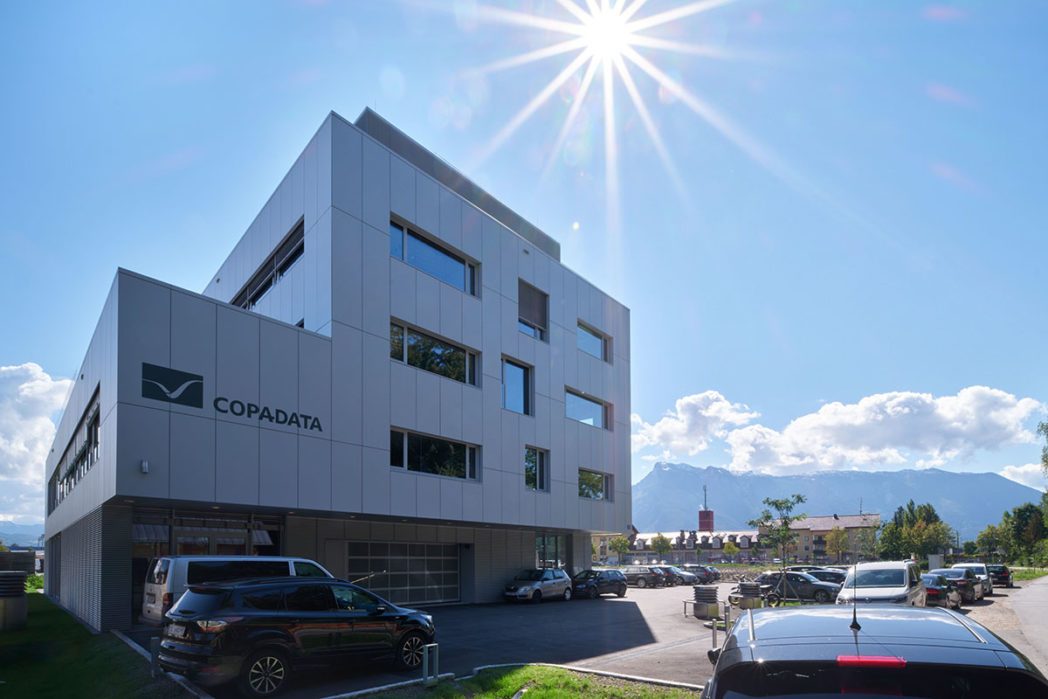 "COPA-DATA has played a significant role in shaping Salzburg's development into one of Austria's leading technology centers. The new building is a testament to the continuation of this successful story and that sustainability goes hand in hand with technological innovation," said Governor Wilfried Haslauer at the opening of the new office building.
The IT company COPA-DATA has expanded its headquarters in Salzburg and celebrated the opening of its second office building in the Maxglan district. With a clear commitment to the location and innovative building management, the entrepreneurs behind the automation software zenon want to set new standards in terms of sustainability. This has always been the concern of the company founder and CEO Thomas Punzenberger: "Our attitude is the driving force behind our commitment. We do what we do out of conviction. And usually earlier than anyone else."
120 new jobs
The four-story low-energy building with its 120 modern workplaces offers plenty of space for concentrated work and flexible cooperation. A panoramic rooftop terrace and a community kitchen with access to the 135-square-meter garden terrace, well-equipped tea kitchens, and generous lounge areas invite casual conversations between colleagues. The ground floor, a coworking area with a central atrium, serves as a social meeting point and gathering zone for customers and employees.
Despite the opportunities that home office offers, Phillip Werr, a member of the management team, is convinced that a common workplace will still be needed in the future as a space for interaction and creative exchange: "The social component, the togetherness, is an essential part of our lives. Every workplace is also a living space – where we spend a large part of our day. So we should feel comfortable here too."
Modern architecture sets urban accents.
To best implement these requirements for a modern working environment in a new building, the architectural firm Halle 1 was commissioned, which had already set urban accents in Salzburg with projects such as the Perron at the main train station and the Neue Mitte in Lehen. Architect Gerhard Sailer also wanted the new building to convey "in its external appearance the objectivity, precision, value, and functionality that customers of Copa-Data expect in software development."
This might also interest you