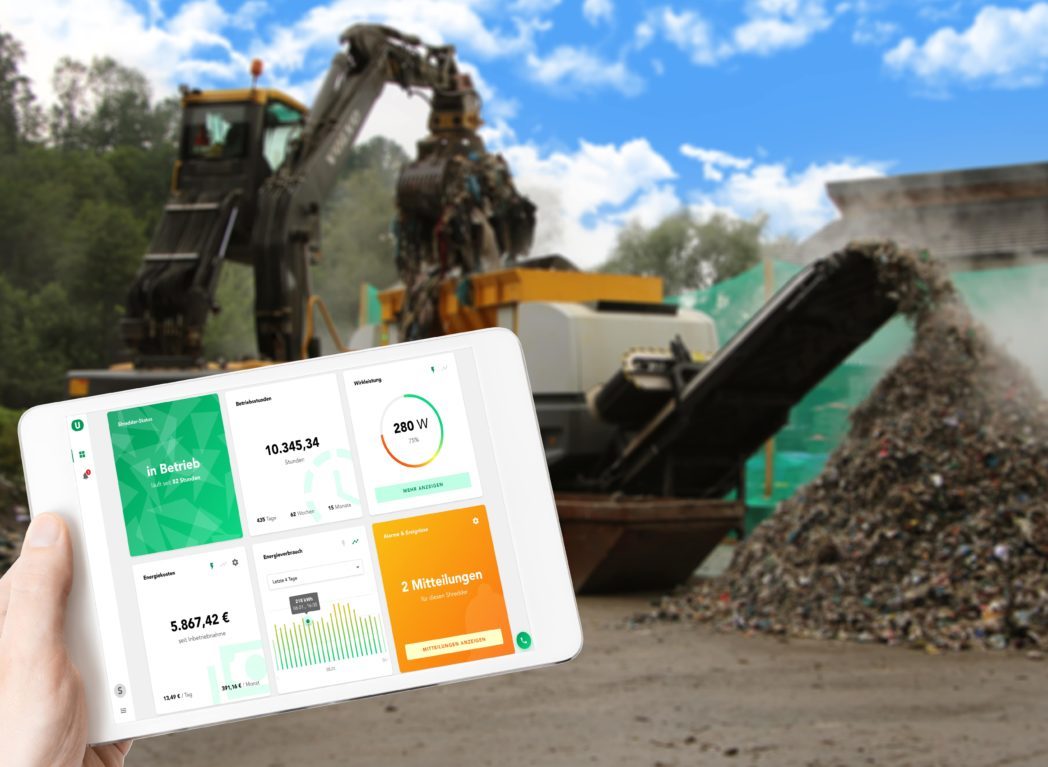 Digitalization happens regardless, with or without us – that's a motto that UNTHA has taken to heart. "Investing in digitalization is a response to the times," says UNTHA CEO Alois Kitzberger. The Kuchl-based company is an innovation leader in its industry through its digitalization projects.
UNTHA manufactures shredding machines. The machine builder supplies its products worldwide to industrial customers from various sectors. UNTHA machines shred a wide range of materials: in addition to waste, files, and data destruction, they also process alternative and residual wood, prepare recyclable materials such as metals and plastics for recycling, and transform waste into alternative fuels. UNTHA has been successful in the market for fifty years with an export quota of around 95 percent.
Digitalization at all levels
Digitalization takes place both in administration and at the product level. At the beginning of 2020, a new ERP program was introduced, enabling many processes such as invoice receipt, verification, and approval to be handled electronically. The new program has made internal processes faster, more efficient, and more transparent.
But digitalization is also making its way into UNTHA products themselves. For this purpose, the Genius project was launched, where sensors are installed in the XR series, which is primarily used in waste and metal processing. Various sensors, such as motion sensors, deliver around a hundred different process values to customers. Process data, such as coolant, oil, and engine temperatures, as well as energy costs and consumption, efficiency, and power quality, are measured. Because not all countries have the same quality of electricity supply as ours, poor power grids can cause damage to the machines. An automatic alarm notification is sent when damage occurs or when threshold values are exceeded. Customers are also informed when a machine needs maintenance. This allows timely scheduling of maintenance appointments with the UNTHA service team, reducing machine downtime.
MyUNTHA – The Personalized Data Platform
The type of data and how it is transmitted can vary depending on the requirements. The management team is interested in different data compared to the shift supervisors. In the web portal MyUNTHA, they can personalize these settings and receive the data via the app or desktop.
Customers also have the choice even before purchasing. Depending on how much data they want their machine to provide, they can choose from different packages: Starter, Advanced, and Enterprise. A large corporation requires data on a different scale than a small production company.
In the future, sensors will also be integrated into other machine models. In the XR series, machines often run 24 hours a day, and any downtime results in high costs. Monitoring the machine's condition makes a lot of sense in such cases. However, data collection through sensors also provides significant value in other shredding machines.
UNTHA started integrating sensors three years ago. To be able to implement this in-house, expertise had to be developed since UNTHA originally comes from the traditional machine building industry. Currently, two employees are responsible for the measurement components of the machines. The investment in digitalization and expertise has paid off. "We are still at the very beginning and continue to learn every day. However, the industry is highly interested in our digitalized machines," says Alois Kitzberger.
This might also interest you