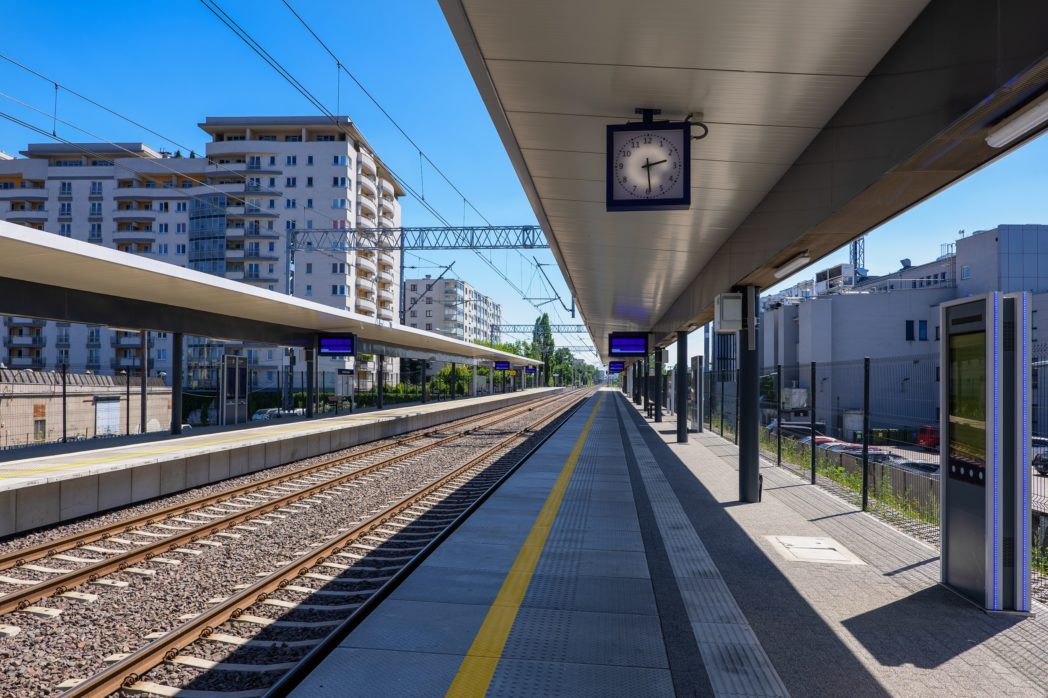 How do the people of Salzburg get to work every day? Especially those who don't live in urban areas, they usually get into their own car in the morning. The result: more than 60,000 commuters from the surrounding areas travel to the city of Salzburg every day. The downsides of commuting are obvious – too many harmful emissions, too much traffic, and consequently time wasted. In the long run, this type of daily commute to work is also expensive.
There are already some solutions, such as carpooling, regional express lines, car sharing, or well-developed bike paths. However, there are also many digital possibilities hidden in the commuter situation. One new project for an innovative mobility hub is the Haltestelle 4.0, which is coordinated by the Urban Mobility Lab (uml) Salzburg in close cooperation with the Research Studios Austria Forschungsgesellschaft (RSA FG) – Research Studio iSPACE. The state of Salzburg, ÖBB, the municipality of Neumarkt am Wallersee, the Salzburg Transport Association, Postbus, and the Salzburg Lake District Regional Association are supporting the project.
Graz and Vienna have set an example with offers like tim Graz or WienMobil in the urban environment – both are diverse mobility hubs, where users can book services such as bike boxes, car sharing, or e-taxis online. This way, ways can also be traveled individually without using one's own car. In Salzburg, the first mobility hub is planned to be built in Neumarkt am Wallersee in 2020. "We asked ourselves how a person gets from A to B without thinking much about how to get there," says Marlene Suntinger, project coordinator of the uml Salzburg. The theme is "Changing modes of transport in the region" and points to the high concentration of commuters who travel to, from, in, or around Neumarkt and its surroundings to use the attractive train line Salzburg – Vienna. "We want to optimize the chain of routes here, at a location that not only has a regional but also a supra-regional significance and shows strong commuter traffic," says Thomas Prinz, studio leader of "Smart Settlement Systems" at RSA FG iSPACE.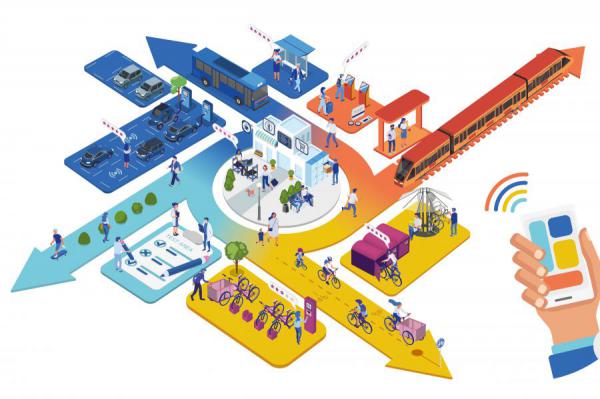 Testing, Booking and Evaluating
There are clear ideas for the Haltestelle 4.0, but it also offers many possibilities for use that will only develop gradually. "It should be a real laboratory, so it should also offer a testing opportunity for new products and services from regional companies and projects," says Prinz. This gives startups like Bikeparker, who produce modular bike racks for public spaces, the opportunity to test their innovations under real conditions. Technical and infrastructural as well as socio-scientific data on the choice of transport and traffic flow of passengers are also collected and evaluated. During the construction phase, sensors will be attached to them to provide passengers with real-time information on the occupancy of bike boxes or cars. These also provide researchers with information on traffic flow or quality of stay via an integrative data platform. Insights like these could influence the development of new services in the future.
The possibilities offered by this ambitious project are diverse, even if some components, especially in the area of ​​the Internet of Things (IoT), will only be integrated over time. The first fixed functions of Haltestelle 4.0 will be the digital networking of park and ride, bike boxes, and offers of e-charging stations. There are also plans for digitized pickup boxes, so that no extra travel time is required for picking up packages. Discussions with various companies have already taken place for this purpose. "We want to see what is possible, what is well received, and what can ultimately be transferred to other locations in Austria," says Prinz.
Das könnte Sie auch interessieren