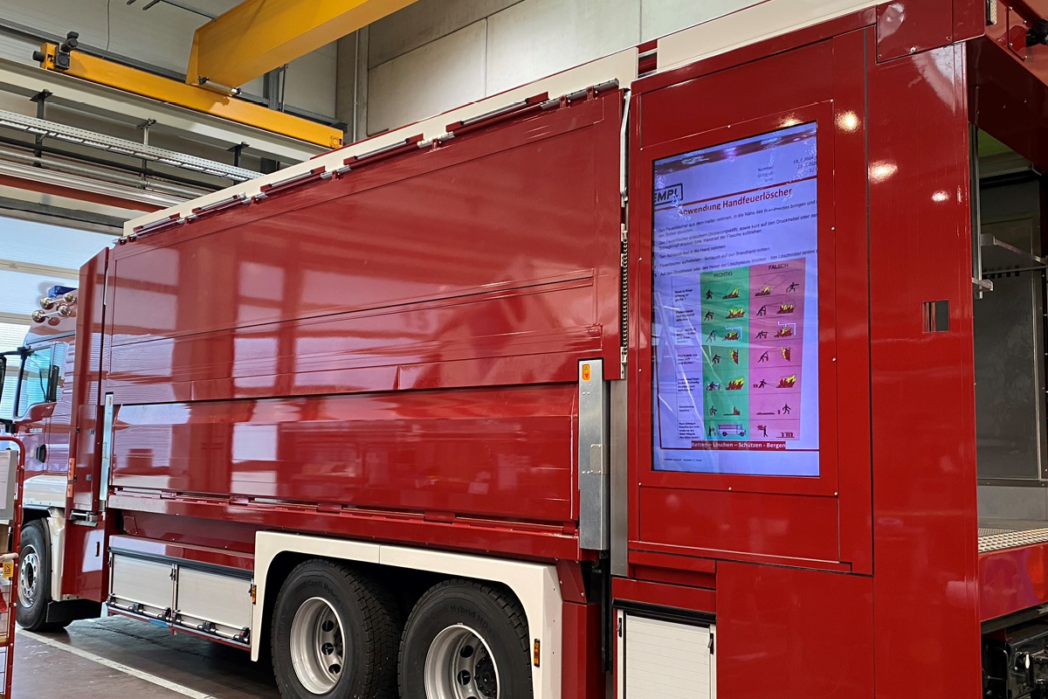 In 2018, he founded the startup Lorrygram, which integrates ultra-high-definition displays into the side walls of Wingliner trucks, bringing entertainment on the road. There are already many mediatrucks on the market, but what's new about Lorrygram is that the truck remains a fully loaded and transportable vehicle, and not just a mobile screen like many other providers. The difference is that ultra-high-definition displays are integrated into its side walls. Already, the system is being used, for example, by the Trumer Brewery.
During the pandemic, Lorrygram has been mainly affected by supply chain disruptions as many components are sourced from Asia. "We're responding by sourcing more components locally. For example, cable harnesses are now coming from Neumarkt," says Johann Strasser, Managing Director of Lorrygram and Wingliner.
Diverse applications
Lorrygram has various applications, including customized and location-specific content such as traffic updates and weather conditions, aside from advertising (image or video). The contents are transmitted to the displays via satellite from the Lorrygram headquarters. Other applications include mobile electric charging stations in Wingliner containers with Lorrygram displays. The containers are mobile and can be temporarily installed, for instance, at events. The Wingliner wings are opened, allowing viewers to see the ads on the Lorrygram screens while charging their electric cars.
Lorrygram can also be used in emergencies. For instance, the emergency response team of a chemical company uses the displays on their firefighting trucks to get an overview of fire sites. When there's a fire, a camera drone rises from the firefighting truck and transmits images to the displays on the truck.
Lorrygram was supported by the FFG Small Project Funding program. The funding helped test suitable hardware and develop the associated software. The advantage of such funding? "As the main shareholder in Lorrygram, funding gives me the opportunity to give up fewer shares and still manage the financing of the project," says Johann Strasser.
Lorrygram GmbH
Lorrygram is an ultra-high-definition display integrated into the side walls of Wingliner trucks, which can be played back individually and location-specifically. The Lorrygram startup has been around since 2018 and is based in Eugendorf (Flachgau). Currently, one employee is permanently employed. The FFG Small Project Funding program was used to implement the project.
This might also interest you