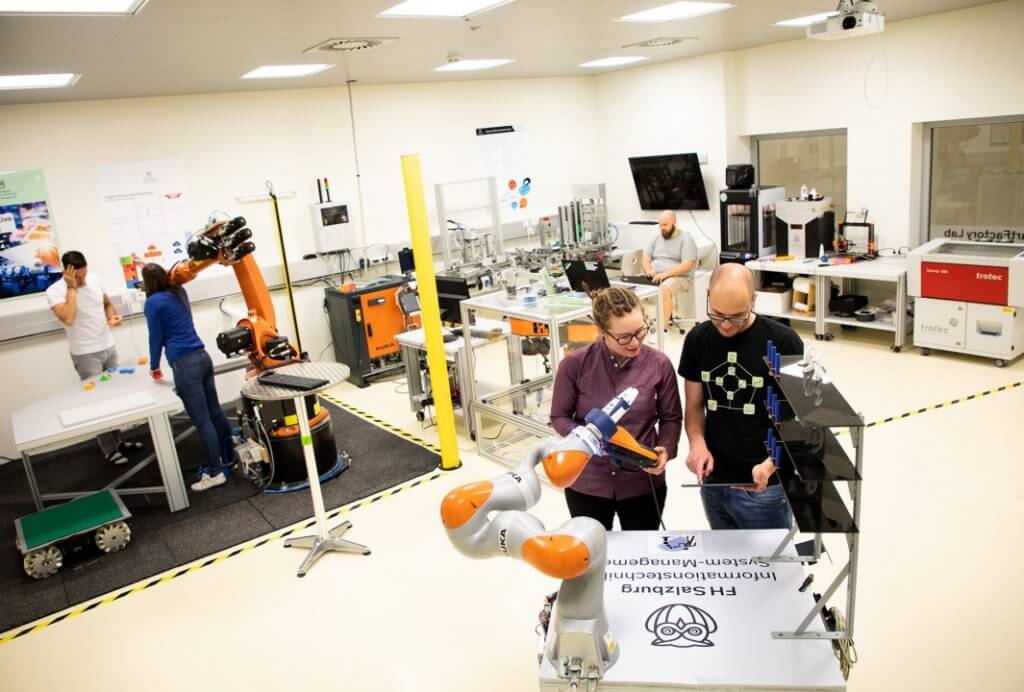 Production halls where machines work independently and coordinate with each other. Manufacturing systems that maintain themselves, logistics systems that monitor everything and automatically process reorderings, products that communicate with the machines that produce them, and everything interconnected with customers and suppliers: this is the smart production in a smart factory – at first glance.
In essence, intelligent production involves networking systems and devices, capturing their data and processing it in a way that optimizes and anticipates production processes. Ultimately, a factory should make decisions and organize itself, making production more efficient, producing individual products as profitably as in mass production, lowering costs, and increasing a company's competitiveness.
Playing it Safe
For production to be intelligent, the data on which automated production is based must also be intelligent, and an intelligent (data) strategy must be in place from the beginning. The "digital twin" plays a crucial role in connecting the real world with the virtual world. On the way from the factory to the smart factory, "experimentation" in a test factory is recommended.
A test factory for intelligent production is located in Salzburg, namely the Smart Factory Lab, which can be used by SMEs via the DIH-West. The Smart Factory Lab functions as a laboratory for intelligent production and focuses on the areas of digital twins, collaborative robotics, modular manufacturing, communication and real-time, edge computing and cloud computing, as well as security and privacy within production, together with companies.
With a combination of classic and state-of-the-art production machines connected with sensors and intelligent data architecture, and partially with cloud applications, the Smart Factory Lab is a playground for companies. In addition to industrial robots and a model production, there are also 3D printing and modular assembly stations available. This allows companies to assess which technologies they can use and how. After analyzing their own current situation together, joint recommendations can be developed and, if necessary, implemented in projects. In particular, with topics such as security and privacy (including IPR protection), good practices can be made tangible in the test environment, and obstacles can be addressed.
Every Beginning is Easy
In practice, this collaboration works smoothly: Companies come with specific problems and work together with the experts at the Smart Factory Lab to develop solutions. Companies can also participate in workshops on how certain technologies, such as ROS for mobile robots or edge computing for digital twins, or communication via OPC UA, can be effectively and profitably used in their own companies. The Smart Factory Lab is the platform where projects, workshops, and experiments can be implemented up to pilot tests in a modern infrastructure. To get started, just call or email the FH Salzburg. The Digital Innovation Hub West also offers easy access for SMEs in western Austria to the know-how and infrastructure of universities and research institutions, in which FH Salzburg is also involved.
This might also interest you