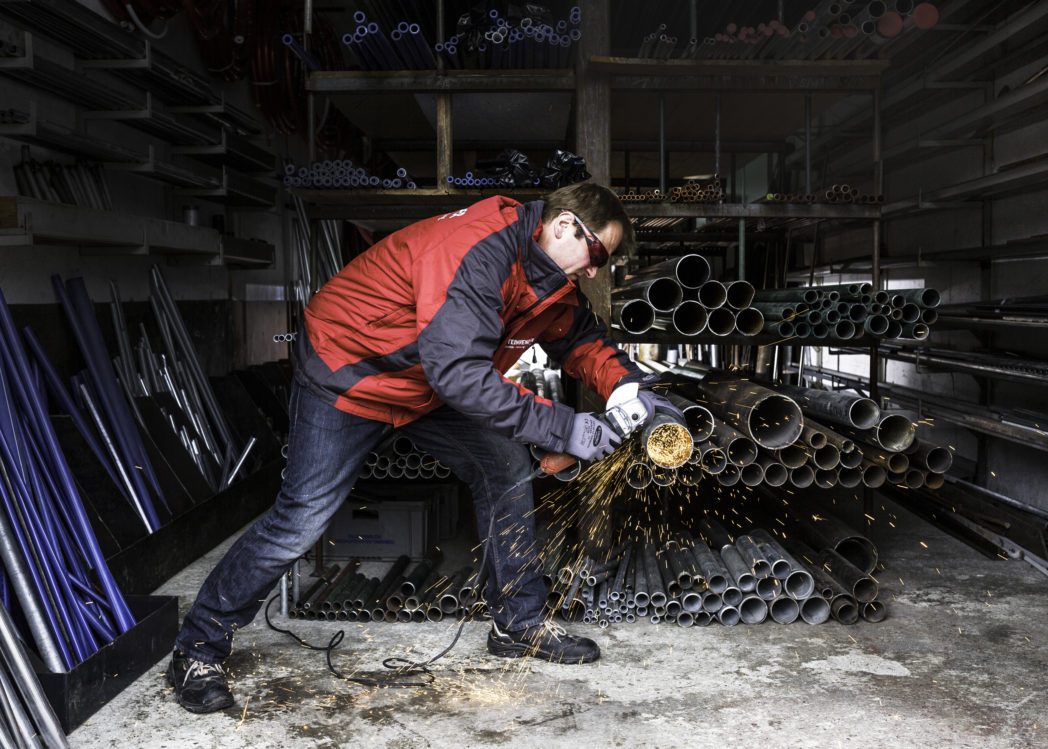 The company Steinwender, based in Tamsweg, has been building plumbing, heating, ventilation, and air conditioning installations since 1966. Florian Steinwender, the second-generation managing director, used the standstill during the Corona crisis to implement digitization measures faster than originally planned. The outdated inventory system was replaced by a new merchandise management program, which has important interfaces to accounting, procurement, and finance. With this system, inventory levels can be quickly retrieved, reordered, and billed more easily. The employees were trained in the new system, and this removed their initial skepticism about a change. "Digitization does not stop at craft companies, and this is the only way we can emerge from the crisis stronger," says Steinwender. Meanwhile, no one in the company can imagine another system.
Another important step is the digitization of construction site documentation and working time recording. The construction team was equipped with a tablet, with which they can take photos of the construction site and document their records digitally. The data is then sent directly to the central office. This makes work on construction sites easier, and the necessary information is accessible to all parties involved. "Our employees are excited to work with the tablet. They really enjoy it," Steinwender happily notes.
The timing of the switch during the pandemic was deliberately chosen: Steinwender and his team recognized "that now is the right moment for digitization, and we have received funding for our project from the aws and the state of Salzburg."
About Steinwender Haustechnik
Steinwender Installationsgesellschaft mbH & Co KG, with its team of 30, installs building technology in private homes, gastronomy and hotels, residential construction, and industrial buildings throughout the state of Salzburg.
That might also interest you