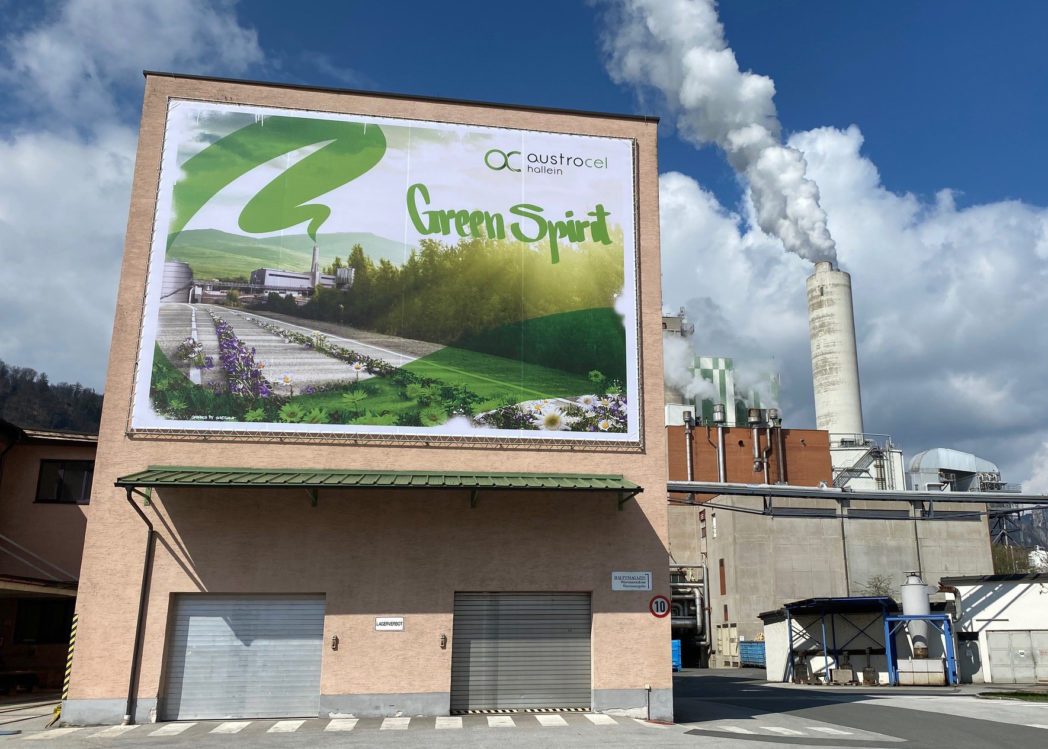 For 125 years, AustroCel Hallein has been manufacturing and selling chemical pulp, extracting cellulose from wood. The company has positioned itself as a forward-thinking industrial enterprise by producing environmentally friendly textile pulp and utilizing by-products for bioenergy.
Annually, they produce 155,000 tons of pulp for the textile industry and other applications. The generated bioenergy supplies up to 20,000 households in Hallein and Salzburg. 90 percent of the wood used for pulp production is PEFC certified, meaning no trees need to be felled specifically for pulp production. They utilize sawmill residues from Austrian (two-thirds) and Bavarian (one-third) sawmills. In 2021, they received an Energy Globe Award in the "Fire" category.
Generating energy with zero waste
Petra Wollboldt, Head of R&D, and her team are working on implementing a physical separation process to reduce water consumption and chemical usage in pulp sorting. The resulting short-fiber fraction will be further processed instead of being discarded as waste. A funding application supported by Innovation Salzburg was successfully submitted to the state of Salzburg for this purpose.
In their own biorefinery, AustroCel aims to utilize all components of the wood. By fermenting hemicellulose into hemicellulosic sugars, they produce second-generation bioethanol exclusively derived from plant materials. Wollboldt states, "Following the zero waste principle, this allows us to generate energy and district heating for the site while also enhancing the region by strengthening the research cluster around Salzburg."
About AustroCel Hallein GmbH
Location: Hallein
Approximately 290 employees
Manufacturer of textile pulp and bioenergy
This might also interest you