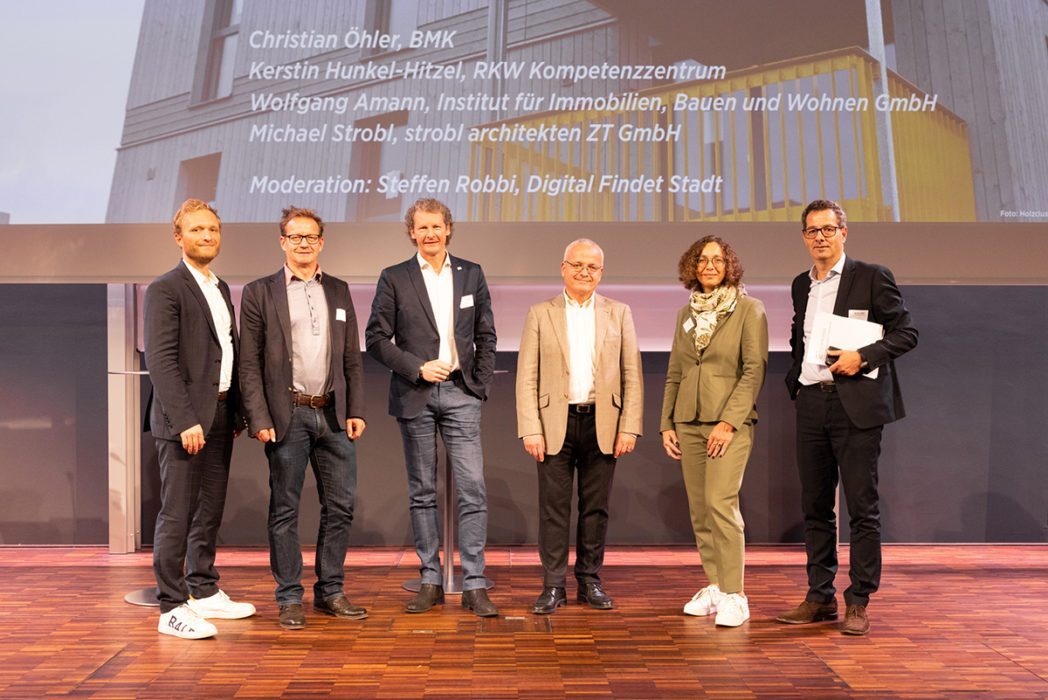 The 9th specialist symposium focused on the Green Deal and how the construction industry can manage the decarbonization of buildings by 2040 and the role that digitization can play in this regard. This pleased both the guests and the organizers: "We addressed all the important issues currently facing the construction industry, and networking and personal exchange are always essential components of our specialist symposium," said Bernhard Lehofer of Innovation Salzburg.
The Green Deal as an Opportunity
In her keynote, Kerstin Hunkel-Hitzel from the RKW Competence Center Germany emphasized how important it is for companies to engage with the Green Deal and the associated rules and regulations: "The Green Deal will affect every company of any size. If companies engage with the topic now and develop a sustainability strategy, they can gain a competitive advantage."
During the afternoon sessions, experts specifically addressed challenges in sustainable construction: how companies can reuse or recycle resources in line with the circular economy, and the effects of renovations and densifications on the energy requirements of buildings. To conclude, there was an excursion to the new Twin2SIM research building of the FH Salzburg, where research is conducted on building components, facades, and materials.
The specialist symposium "Brennpunkt Alpines Bauen" was organized by Innovation Salzburg in cooperation with the Center for Alpine Building, Holzcluster Salzburg, the Chamber of Civil Engineers, Architects, and Engineers of Upper Austria and Salzburg, Renowave.at, Initiative Architecture, Alpine Building Network, Digital goes City, and the Future Construction Agency.
This might also interest you