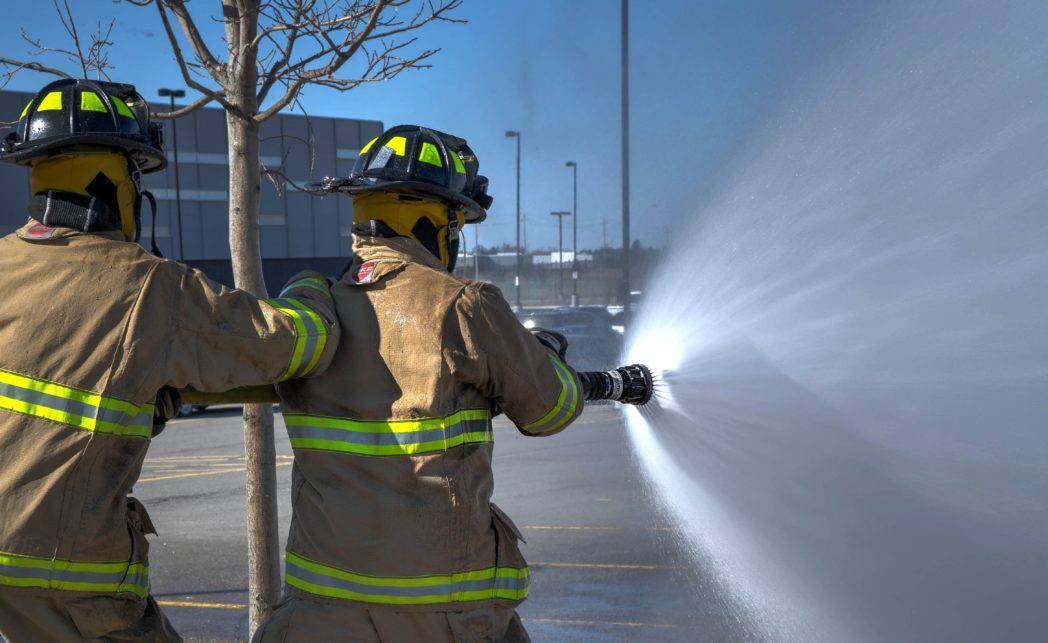 Every year, 50 firefighters in the US alone die from the consequences of overload that occur during an operation. Rising temperatures in firefighting gear can lead to a "tipping point" at which firefighters can collapse.
Smart textiles offer the possibility of low-threshold measurement systems to record temperature, humidity, and vital parameters. The combination of traditional textiles, intelligent materials, and electronic components brings intelligence to clothing: as a result, firefighters receive low-threshold support independent of other systems during their work. Intelligent algorithms can automatically initiate warnings and interventions based on the sensor data to restore vital signs to a state of well-being.
In addition, smart textiles can also support the development of sports equipment. Models based on sensor data are created that make complex biomechanical information during the use of sports equipment outside the laboratory measurable and contribute to the development of innovative products. This can make a contribution to a healthier lifestyle in the future and even save lives.
Texsense is funded as a cross-state cooperation between Salzburg and Vorarlberg as part of the WISS2025 strategy of the state of Salzburg. Project partners are the Department of Sports and Exercise Science at the University of Salzburg, as well as the technology leader for protective clothing "Texport Salzburg," adidas, Digital Electronics, and the Grabher Group.
That might be interesting for you