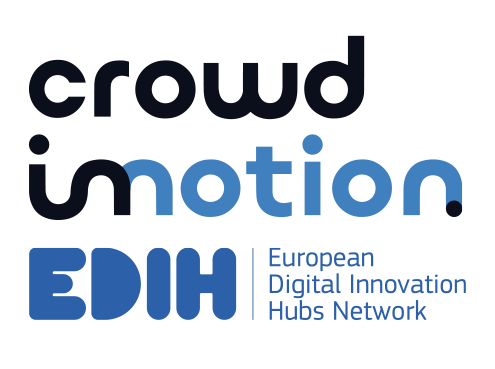 Crowd in Motion is a European Digital Innovation Hub that aims to accelerate the use of crowd technology and AI for the analysis of motion data through the Internet of Things, FabLabs, and access to funding for the green and digital transformation of the alpine tourism and sports industry, as well as the public sector. CiMo-Hub contributes to a dual approach that is explored through the innovation power of startups, SMEs, and creative citizens. The project leverages crowd intelligence to identify citizen and customer needs, as well as future market potentials.
Crowd in Motion primarily targets SMEs and startups in the Alpine regions of Salzburg, Tyrol, and Carinthia, as well as public organizations throughout Austria.
Project
Crowd in Motion – Crowd Technology, Motion Data Science and Digital Fabrication for Tourism, Sports and Public Organisations (CiMo-Hub)
Funding
Europäische Kommission/BM für Arbeit und Wirtschaft

Project partners
LEAD: Salzburg Research Forschungsgesellschaft GmbH

 

Innovation Service Network GmbH

 

Destination Wattens Regionalentwicklung GmbH

 

Innovation Salzburg Pioniergarage GmbH

Austrian Digital Value GmbH

 

Makerspace Carinthia GmbH

 

Gemini Startup Base – Innovation, Technology & Design Center

 
Project objectives
CiMo-Hub aims to enhance and advance an innovation ecosystem for advanced digital technologies. The main objective is to meet the needs of local SMEs, startups, public sector organizations, and young innovators who are paving the way for the intelligent tourism and sports industry. This is particularly important considering the close interconnection of these sectors and their significant role in the Austrian economy.